Trinity River Steelhead Fishing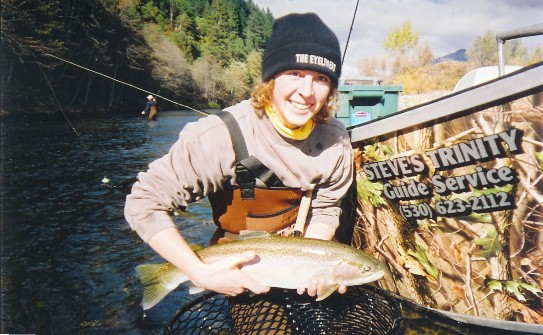 Steelhead fishing on the Trinity River
Steve's is the Trinity River fishing guide to ensure a great fishing vacation, whether its steelhead fly fishing or with conventional gear.

Steelhead fishing is on the comeback here on the Trinity River with more adult hatchery and native fish returning every year. In the fall the steelhead follow the salmon up the river to spawn. Then return to the ocean again after spawning.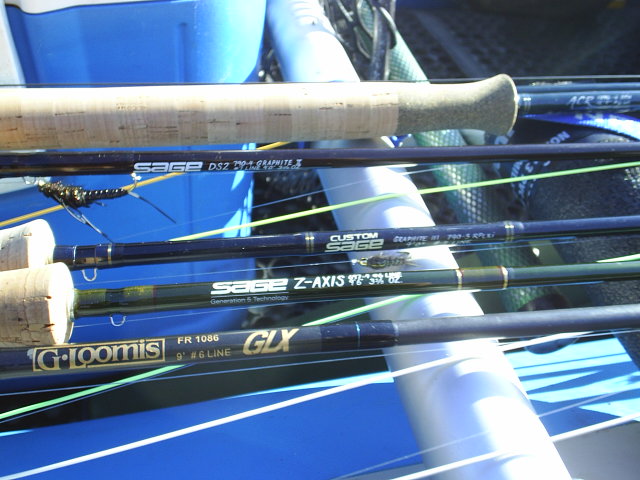 We start our steelhead fishing in October with some Salmon-Steelhead combo trips. The fall colors are spectacular, days are cooler and the river is full of fish. November through March we fish only for Steelhead and Brown Trout.

If fly fishing is your choice we can dead drift with or without Indicators from our custom Fish Rite fly fishing drift boats or Vanguard Rafts with front and rear fly braces. Or we can swing or highstick those nymphs. And were always on the lookout for a steelie rising to drys. Our most common nymphs here on the Trinity River are Goldenstones, Mayfly and Caddis, with egg patterns most always effective. Quite often we screen the river to match the nymphs exactly. Fly sizes vary from size 8 Stimulators to size 16 or 18 Cooper Johns and Pheasant tails.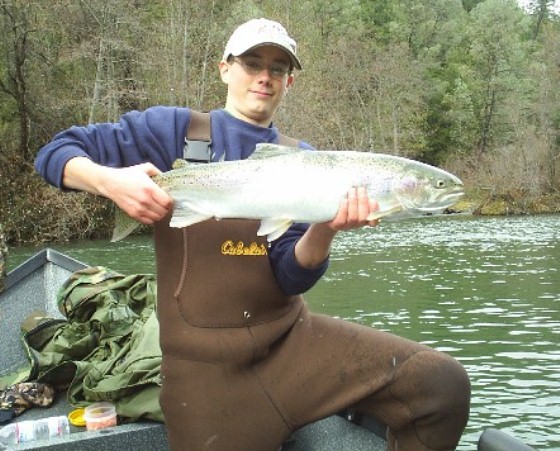 Conventional fisherman, Dead drifting bobbers, side drifting roe, or live bait, or pulling plugs we do that too. Beginners and pros are welcome the Fish Rite drift boats are equipped with heaters and the best tackle available.

Lets Go Fishing!