Trinity River Salmon Fishing
A King salmon fishing vacation on the Trinity River is great fun for the whole family. Folks are amazed as the huge schools of salmon congregate in the deep pools on the Trinity River. Our season starts the end of June with July and August being the best time for the spring run salmon. These "springers" are chrome bright and full of fight, be prepared to have that battle you won't forget.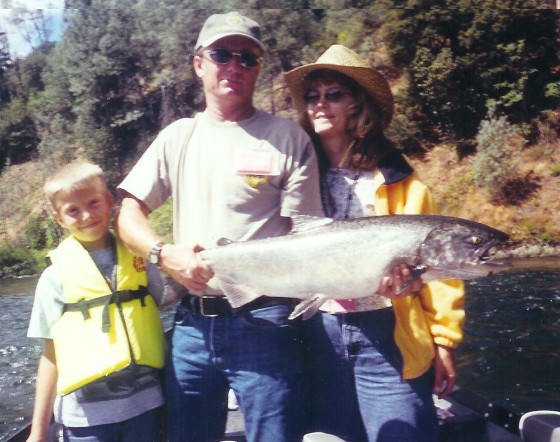 The fall run of King Salmon show up in September and fishing is good until November first. Trinity River salmon average 12 to 18 lbs., with some weighing up into the 30's. Salmon fishing is one of my specialties (100 percent success in 2003, and 2004 seasons), we mostly backtroll plugs (kwik fish or flat fish) sometimes we will back bounce roe. All of our salmon fishing is done from Fishrite drift boats, as we leisurely float down the beautiful Trinity River.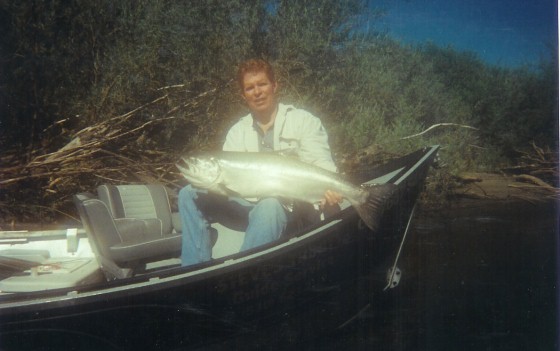 Salmon fishing is popular here on the Trinity, be sure to reserve your dates early. Full day trips will start around 5am and finish about 1pm. Half-day trips start at 5pm and end at dark 9pm. We can fish three fishermen per boat and have multiple boats and experienced guides available with advance notice.

Lets go fishing!